---
<! GOOGLE ADS ======END ==================================================>
---
Desktop Aviator HOME Page
International Shipping Info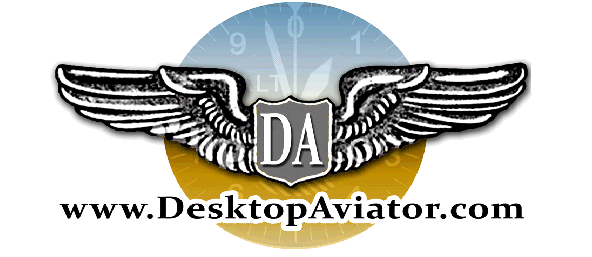 <!- START COUNTER CODE -->
Wiring & Installation Instructions
Installing the Rotary Switch
Array Panel Model 2600
Downloading and Programming the Utility Driver Software
Take note that the Factory setting for the 4 Encoder Inputs is already programmed to 1:1. This setting should NOT be changed
To Download this FREE program; click HERE.
The number pair to the right of each setting shows the "Control Panel" RED dot that will be lite when the Rotary Switch is turned. Example: Turning the HDG knob to the LEFT, this will light-up the #1 RED Button (quick pulse) as seen on the "Control Panel" window. Turn the same Rotary Switch to the RIGHT, the #2 RED Button will light with a short pulse. If turning the DG switch to the LEFT then to the RIGHT will light (again a pulse) the RED #7 and then the RED #8. Get the idea?
On the top he Utility Program window, you will notice "Serial Number". Here you can set the timing and pulse duration for a number of 2090 Boards connected to your computer. This Serial Number will change when additional boards are added. Just select the Board you wish to program via its Serial Number, then set the timing pulse for the suggested 1:1 and Pulse width to 48 ms. By using the Serial Number, you will be not only be able to connect the 2600 panel to your computer's USB Port but also our 2090 Encoder Board without any conflicks.

Programming the 2600 for use with FSUIPC
The 2600 comes with a faceplate already silk-screened allowing you to install a label showing the flight function that each encoder switch is programmed to. The 2600 can be programmed using FSUIPC, to adjust NAV/COM Radio Frequency, Altitude, Heading ect. but can be changed to any other needed flight function.

It is highly recommended that you purchase a licensed version of FSUIPC. This inexpensive add-on program allows you the freedom of 150+ functions; where as FSX will allow only about 40. So take the time to goto: FSUIPC and purchase the correct version for the flight sim program you are running.

With FSUIPC properly installed (see the instructions that come with your FSUIPC purchase), you are now able to scroll through all functions that uses a rotary encoder switch for their settings. Which knob you decide to control a function is up to you.
---
To increase the Realism of our flight sim cockpit, we wanted something other then a Paddle switch with a spring return to control our Flaps. We wanted something to emulate the flaps control lever found on Cessna's 172, Mooney, Beechcraft aircraft with descreet positioning that allows you to set your flaps in incremental settings from Fully Retracted to Fully Extended. The Model 2530 is the results of our efforts. Compatible with FS2002, FS2005, FSX, FSUIPC & X-Plane.
The 2530 is a small FLAPs Controller that is flush mounted to your aircraft cockpit. It utilitizes a 4 position Lever Switch that allows its internal computer chip to emulate the positioning of the flaps as seen on many Flight Sim programs.
Come Check it Out!
Click HERE