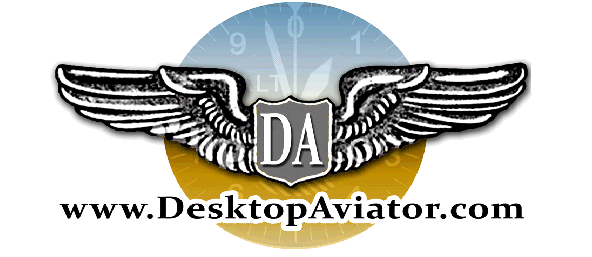 ---
Desktop Aviator HOME Page
International Shipping Info
Illuminated Toggle Switch Controller Board
Model 2570
Easily Install and Program our newest Controller Board
"The Model 2570"
Compatible with FS2004, FSX, FSUIPC4 and X-Plane

The 2570 supports the New Illuminated Toggle/Rocker Switches. Easy wiring and installation using our 12 and 20 inch 3-Pin Expension Cables.
---
Completely Assembled/Tested
* Supports the NEW LED Type Toggle Switches
* Supports up to 31 Toggle and/or Rocker Switches
* Compatible with FS2004, FSX ...
* ... FSUIPC, FSUIPC4 & X-Plane
* Uses Standard Series "B" USB Connector
* Easy 3-wire installation
* PCB Measures: 2 1/4 inches by 3 1/8 inches
* GREAT Product for that Overhead Panel you
wanted to build!
* If more then 31 toggle switches are needed, just
connect more 2570 boards to your USB Port
* No Data Conflicts between other USB Devices!

---
For Installation Instructions, Click HERE
---
Some of the Illuminated Toggle, Rocker and Paddle Switches supported by the 2570
---
LED Toggle Switch Controller Board Model 2570

Microsoft Flight Simulator FSX, X-Plane ect
FSUIPC NOT Required for Normal Operation but can be used.
Any Questions? Feel Free to contact us at:
DesktopAviator@USA.com
$50.00 Plus Shipping/Handling
was $59.95usd
Ordering Information . . . .

For Purchase Using PayPal

Our PayPal Account name is: Support@DesktopAviator.com
The 2570 is Supported by our 3-Pin Extension Cables. Available in 12 and 20 inch length. The Cables can be found on our

Parts Page
New Lower
Price!
---
U.S. & Canadian Orders ONLY PLEASE! (For International - Click HERE)
Place Your Order HERE
Click HERE to place your order using our Secure Online Credit Card Server (HTTPS).
Or you can Request an Invoice to be emailed to you. Then just follow the LINK provided in this email and use your PayPal Account or Major Credit Card to complete the Transaction.
2570

<! ============================= PAYPAL ==========================================>




<! ------------------------------ PayPal End --------------------------------------->

LED/Toggle Switch Controller Board

$50.00
---
Attention International Customers
If you live outside of the U.S. & Canada and wish to purchase this item: Please email us your complete shipping address. We will be more then happy to email you the required shipping Fees.

Any Over Payments are Quickly REFUNDED via PayPal.

For International Sales, Please read the
Terms & Conditions for Worldwide Shipping
Click Here to eMail us:
DesktopAviator@USA.com
---
---
---
<!- START COUNTER CODE -->