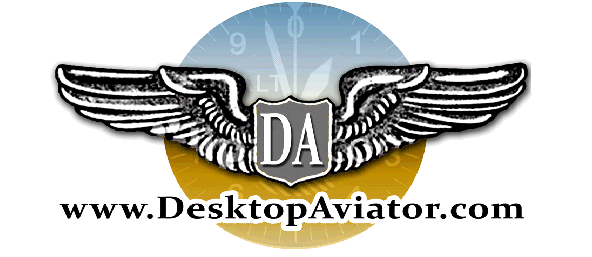 Upgrade your Single Engine setup to a Twin configuration with the inexpensive 2885 Ignition Switch Add-on Panel

Compatible with FSX, FSUIPC4, P3D, X-Plane
and the New MS2020
Can be used with ALL DTA LG-Series Cessna Switch Panels
* NEW for 2021 - The 2885
* Easily upgrade to Twin Engine Aircraft
* Compatible with FS2004, FSX ...
* ... FSUIPC, FSUIPC4, X-Plane & MS2020
* Uses Standard Series "B" USB Connector
- supplied
* Flush Mounted to the side of LG-Series
DTA Panels
* Uses a High Quality 5-Position Keyswitch
* 2 Ignition Keys Included
---
Desktop Aviator HOME Page
International Shipping Info
Add-on Ignition Switch
Model 2885
Easily upgrade your single engine setup to a Twin prop configuration
---
Attention International Customers
If you live outside of the U.S. & Canada and wish to purchase this item: Please email us your complete shipping address. We will be more then happy to email you the required shipping Fees.

Any Over Payments are Quickly REFUNDED via PayPal.

For International Sales, Please read the
Terms & Conditions for Worldwide Shipping
Click Here to eMail us:
DesktopAviator@USA.com
---
---
---
Looking for a flight sim license upgrade to cover Twin Engine Aircraft? There is no need to scrap your Cessna Switch Panel, just make a little room and mount this easily programmable Add-on Ignition Switch. For that added Feel of Twin Engine Realism, the Model 2885 is that perfect addition to any flight deck of your favorite General Aviation Aircraft. If your interests lie with Cessna, Mooney, Piper or Beechcraft, this True to life Twin Adapter can be a GREAT! addition to your flight deck. Small in size but packs a computer chip that is programmed to emulate the 5 ignition positions seen on all GA aircrafts. Designed to mount to the left of all of our Cessna Switch Panels with the marking LG-Series found on the back of the faceplate.
---
---
---
Ignition Switch Add-on Panel - Model 2885
Microsoft Flight Simulator FSX, P3D, X-Plane & MS2020
FSUIPC can also be used for configuration.
U.S. & Canadian Orders ONLY PLEASE! (For International - Click HERE)
---
For Installation Instructions, Click HERE
Click HERE to place your order using our Secure Online Credit Card Server (HTTPS).
Or you can Request an Invoice to be emailed to you. Then just follow the LINK provided in this email and use your PayPal Account or Major Credit Card to complete the Transaction.
2885
<!- START COUNTER CODE -->
Model 2885 Add-on Ignition Switch shown with optional 2855 Switch Panel (LG-Series)
Additional support for up to 12 Single Pole Single Throw Toggle or Rocker switches provided
The 2885 Measures: 47mm by 69mm and 59mm clearance needed when mounting.
The 2855 has a 5 inch cable running from the Faceplate to the Interface Board. Note: For lack of available space, the interface board is not mounted to the faceplate. The board has 4 mounting holes and double sided tape for easy installation on any flat surface.
The 2885 can also be used as a
Stand-alone device. The 2820 or 2855 is
not needed for its operation
Sorry, This Item is No Longer Available