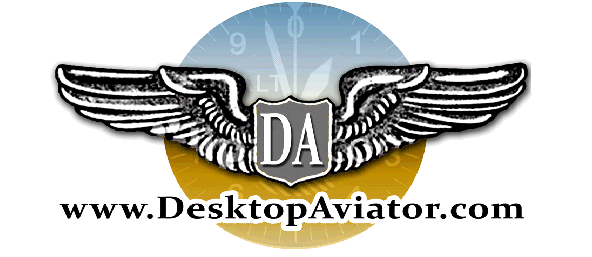 Easily Install and Program your very Own
"FLAPS Control Panel"
Compatible with FSX, FSUIPC4, P3D, X-Plane
and the New MS2020

This is Not a 3 position paddle switch; This is a TRUE to life Flaps Controller using a 4 position Lever Switch
* NEW Look for 2019
* Designed Around GA Aircrafts
* Requires TWO Setting for Operation
* Compatible with FS2004, FSX ...
* ... FSUIPC, FSUIPC4, X-Plane & MS2020
* Uses Standard Series "B" USB Connector
* Flush Mounted to your Flight Deck
* Uses a 4 Position Lever Switch
* TRUE TO LIFE Operation, Adjust your
Flaps from 0 Degrees to FULL Flaps in 4
Incremental Steps.

---
Desktop Aviator HOME Page
International Shipping Info
FLAPS Control Panel
Model 2530/2535
A FOUR Position FLAPS Controller
0 degrees Flaps to FULL Flaps in 4 Incremental Positions
---
Attention International Customers
If you live outside of the U.S. & Canada and wish to purchase this item: Please email us your complete shipping address. We will be more then happy to email you the required shipping Fees.

Any Over Payments are Quickly REFUNDED via PayPal.

For International Sales, Please read the
Terms & Conditions for Worldwide Shipping
Click Here to eMail us:
DesktopAviator@USA.com
---
---
---
For that added sense of Realism, the Model 2535 is that perfect addition to any flight deck of your favorite General Aviation Aircraft. If your interests lie with Cessna, Mooney, Piper or Beechcraft, this True to life Flaps Controller can be a GREAT! addition to your flight deck. Small in size but packs a computer chip that is programmed to emulate the 4 flap positions on your aircraft. This device is not a paddle switch with a spring return; but a 4 position lever that allows you to precisely control the degree of flap extension on your approach.

Now Available with a Cessna Style Knob.
---
---
---
FLAPS Set Measures 2.0 inches by 3.40 inches with 4 mounting Holes.

USB Cable Included
FLAPs Set Control Panel - Model 2535
Microsoft Flight Simulator FSX, P3D, X-Plane & MS2020
FSUIPC NOT Required for Normal Operation but can be used.
U.S. & Canadian Orders ONLY PLEASE! (For International - Click HERE)
---
For Installation Instructions, Click HERE
FLAPs Controller w/Cessna Style Knob
Controller Knob Measures: 1.0 inch at its widest point by 1.4 inches long by .5 in thick w/set screw
Click HERE to place your order using our Secure Online Credit Card Server (HTTPS).
Or you can Request an Invoice to be emailed to you. Then just follow the LINK provided in this email and use your PayPal Account or Major Credit Card to complete the Transaction.
2535

<! ============================= PAYPAL ==========================================>




<! ------------------------------ PayPal End --------------------------------------->

FLAPS Control Panel with Cessna Knob

$76.95
w/Cessna Style FLAPs Knob
NOW With a more robust PLA+ Plastic Knob.
Bone in Color
45.8mm
69.4mm
Mounting Hole Spacing
<!- START COUNTER CODE -->
Compatible with Mac OS
(Monterey v12.4 or equiv.)