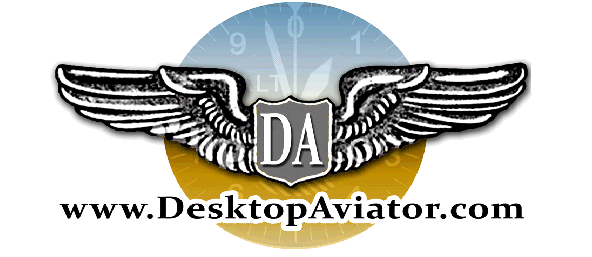 ---
---
Desktop Aviator HOME Page
International Shipping Info
---
Attention International Customers
If you live outside of the U.S. & Canada and wish to purchase this item: Please email us your complete shipping address. We will be more then happy to email you the required shipping Fees.

Any Over Payments are Quickly REFUNDED via PayPal.

For International Sales, Please read the
Terms & Conditions for Worldwide Shipping
Click Here to eMail us:
DesktopAviator@USA.com
---
---
---
---
---
U.S. & Canadian Orders ONLY PLEASE! (For International - Click HERE)
Place Your Order HERE
---
<!- START COUNTER CODE -->
Click HERE to use your PayPal Account
Click HERE to place your order using our Secure Online Credit Card Server (HTTPS).
Or you can Request an Invoice to be emailed to you. Then just follow the LINK provided in this email and use your PayPal Account or Major Credit Card to complete the Transaction.
2770
D/A Interface
Model 2770
Introducing our NEW Model 2770 Digital/Analog Interface. An easy and inexpensive way to interface up to Eight Analog input devices such a Rotary and Slide Potentiometers at 12 bit Resolution as well as Six SPDT Toggle Switches or Twelve Spring Return Push Buttons (or any combination of both).

Best of all, the 2770's D/A output can then be easily configured using the SETTINGs windows seen inside FSX/FSUIPC and X-Plane v10 and 11
The 2770 supports:

X Axis and Y Axis - usually
reserved for homemade flight Yoke.

Z Axis
X Rotation
Y Rotation
Z Rotation
Slide
Dial

Plus up to 12 digital inputs for switches.
The Calibration window will show 32 digitals inputs but only 12 are supported.

A GREAT Board at a GREAT Price!
---
Installation Instructions can be Found HERE
Out of
Stock