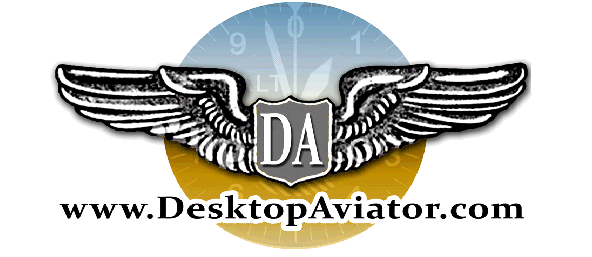 Easily & Inexpensively convert all types of SPDT, DPDT Rocker Switches, Rotary Encoder Switches into a Keyboard output via the USB using characters YOU select using the Free Utility Software
Completely Assembled/Tested
---
Desktop Aviator HOME Page
International Shipping Info
KBD03- Keyboard Emulator
Converts Rotary Encoders, Toggle switches, Push Buttons ect into User configurable Keyboard USB outputs
---
Click HERE to place your order using our Secure Online Credit Card Server (HTTPS).
Or you can Request an Invoice to be emailed to you. Then just follow the LINK provided in this email and use your PayPal Account or Major Credit Card to complete the Transaction.
<! ============================= PAYPAL ==========================================>




<! ------------------------------ PayPal End --------------------------------------->

Keyboard
Emulator

$59.95

A Quality Product from Germany

* Automatic dection as a keyboard, no drivers needed
* Switching events sends ketstrokes to the connected PC
* Keystrokes are freely selectable and modifiable with Ctl, Shft, Alt
* Different keystrokes for ON and OFF (switches) as well as Right and Left (encoders)
* Encoder and Push Button inputs are usable for switches also
* Push Buttons can double encoder function
* LED indicator for encoder finctions
* Adjustable duration and break of keystrokes
* Dimensions 86mm x 46mm

ADDED FEATURE! The KBD03 Now has an auto-repeat option with every pushbutton input. There are also 16 more inputs connecting to ground without matrix wiring (good for ignition switches and other multi-throw switches).

Although primarily intended for Flight Simulator software, the keyboard emulator is perfectly suited for all programs that use keyboard shortcuts (hotkeys). For example CAD, graphics, video editing, office suites and many others. Your own keypads can also be easily incorporated.

Keystrokes are accepted FASTER by the PC than joystick buttons.

The board has a dynamic keystroke output. It ensures that when turning an encoder knob too fast the missing keystrokes will ne sent even after stopping the rotary motion. If this is undesirable, the keys are output in a constant sequence as long as the encoder is turned.

The push-button on the encoder can be used to enable an alternative pair of keystrokes so that the function of the encoder is doubled. This condition is indicated by the LEDs. The push-button input can also be used independently for another switch, expanding the board to 24 switches max.

The board can be expanded by means of a serial bus (I2C). This might be additional switches or digital displays.

All of the settings of the keyboard emulator will be carried out comfortably on a PC program.

An example for using the KBD03 with a flight sim function is with the REALITY XP GPS software. Reality XP requires keyboard inputs to select and change GPS settings and functions. While using FSUIPC for this purpose, it is a time consuming and a fustrating job. With the KBD03, programming is a snap!


Have a Question or Problem running the KBD03 Board, you can write directly
For a personal 1-on-1 conversations with Mr. Mahr, the designer of the KBD03. You can contact him at:

dmahr@simport.de

English or German language preferred
---
---
KBD03
GREAT! for use with
REALITY XP's
GPS Panel Software
KBD03 Keyboard Emulator
Microsoft Flight Simulator FS2004, FSX, FSUIPC, Prepar3D & X-Plane
New Configuration Software v3.0 Available Click HERE to download this important update.
U.S. & Canadian Orders ONLY PLEASE! (For International - Click HERE)
Place Your Order HERE
---
---
KBD03 Configuration Utility Software
---
---
---
---
---
---
Attention International Customers
If you live outside of the U.S. & Canada and wish to purchase this item: Please email us your complete shipping address. We will be more then happy to email you the required shipping Fees.

Any Over Payments are Quickly REFUNDED via PayPal.

For International Sales, Please read the
Terms & Conditions for Worldwide Shipping
Click Here to eMail us:
DesktopAviator@USA.com
---
<!- START COUNTER CODE -->
Compatible with XP, Win7, Win 10
* Requires 1 USB Port (2.0) for PC
* 16 Uniform Input Channels
* Each Channel accepts 1 Encoder plus
Pushbuttons or 3 Switches
* 16 Outputs for Status LEDs or General
Purpose I/O
* Supplied with 42 2-pin Connectors
Optional Components that can be found on our PARTS Page